Blinding Fire

A diamond mining operation in war-torn Angola is being used to finance guerrilla warfare and rampant slaughter. A human rights nightmare, its tentacles reach across Europe to America, where the Mafia shares the profits of an enterprise built on a river of blood and tears.

Mack Bolan's mission takes him where officials, choked by red tape and jurisdiction, can't go  inside the pipeline itself. The Executioner's campaign starts stateside with the Mob, before heading to Belgium's diamond capital, and finally into the heart of Africa, where he confronts an illegal army's exploitation of terror.

Those who place a cheap value on human life are about to learn that death comes free of charge.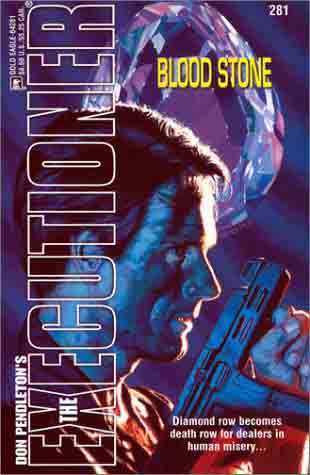 The Executioner #281, Blood Stone

The Executioner: Blood Stone

by Don Pendleton

Mass Market Paperback

April 2002

Gold Eagle; ISBN: 0373642814