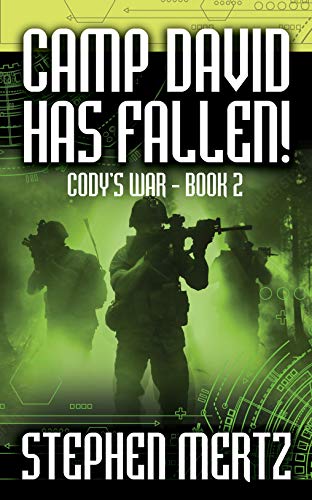 A series created by Stephen Mertz

Camp David ranks with the White House and Air Force One as the most secure military site in America. Located in the rugged hills of Maryland 6o miles northwest of Washington, Camp David is the private country retreat for the President, his staff and family and also the perfect setting for affairs classified as too sensitive for public consumption.

When the Israeli prime minister visits Camp David for a summit meeting with POTUS, the stakes are high enough for a highly trained team of terrorist assassins to perform the impossible. They penetrate Camp David's security. Chaos, fire fights, explosions, death and deception transform the rugged terrain into a wholesale killing ground.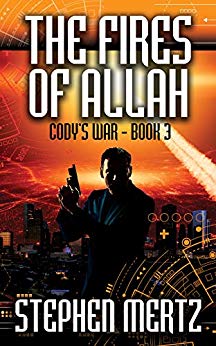 Jack Cody is on a healing path, recovering from the personal trauma of loss that left this top American agent with the nickname "Suicide." But Cody's recovery, his personal relationship with his CIA control officer, Sara Durell, and everything else goes on hold when Cody is thrust into his most dangerous mission yet.

Facing off against a deadly axis of evil—American Nazis, Islamic terrorists and stolen Russian nukes—Cody tracks a bullet-splattered trail of deception in a race to stop the destruction of Houston, Texas under a mushroom cloud .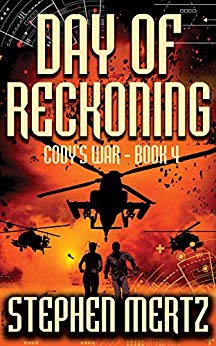 This time it's personal!

Sara Durell is missing. Sara was the best friend of Carol, Jack Cody's late wife who died with their children at the hands of Islamic terrorists. Cody now shares a deep platonic bond with Sara, whose compassion and counsel has contributed to his emotional recovery in the wake of that traumatic loss. Jack owes Sara . . . and Sara has gone missing on a deep cover mission in Afghanistan.

When a SEAL team rescue operation goes terribly wrong, Sara and Cody have no one but themselves to rely on as they forge their way across a harsh desert frontier in a desperate trek for survival against the elements and a relentless Taliban hit team hot on their trail.