Iron Curtain Killers

                     by Michael Newton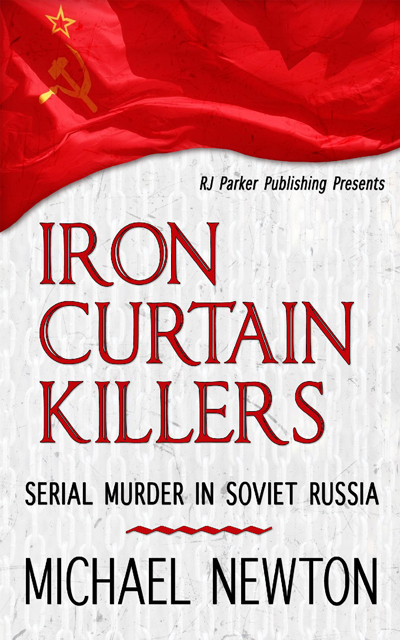 Leaders of the USSR described their environment as a "Socialist Paradise," claiming that it was entirely free of "decadent Western crimes" such as racketeering and serial murder.

Sadly, they were wrong. Dead wrong.

In fact, the Soviet Union had yet to be born on paper when its first known serial killer surfaced. He was Vasili Ivanovich Komaroff, dubbed "The Wolf of Moscow," a horse trader who, with wife Sophia, killed at least 33 victims between 1921 and 1923. The couple's efficient modus operandi involved luring male customers to their stable where Vasili plied them with vodka, slit their throats or bludgeoned them with hammers, robbed their corpses, and placed their bodies in trash bags for burial or dumping into the Moscow River.

Serial murder occurred in Russia's "Socialist Paradise" like it did everywhere else in the world and it continues unabated to the present day.

Iron Curtain Killers presents 26 cases of Russian serial killing, recorded from the 1960s into the 21st century. Law enforcement may no longer deny that such crimes occur in Russia, but as we shall see, sadly they fall short of solving many serial murder cases.