The World's Worst Serial Killers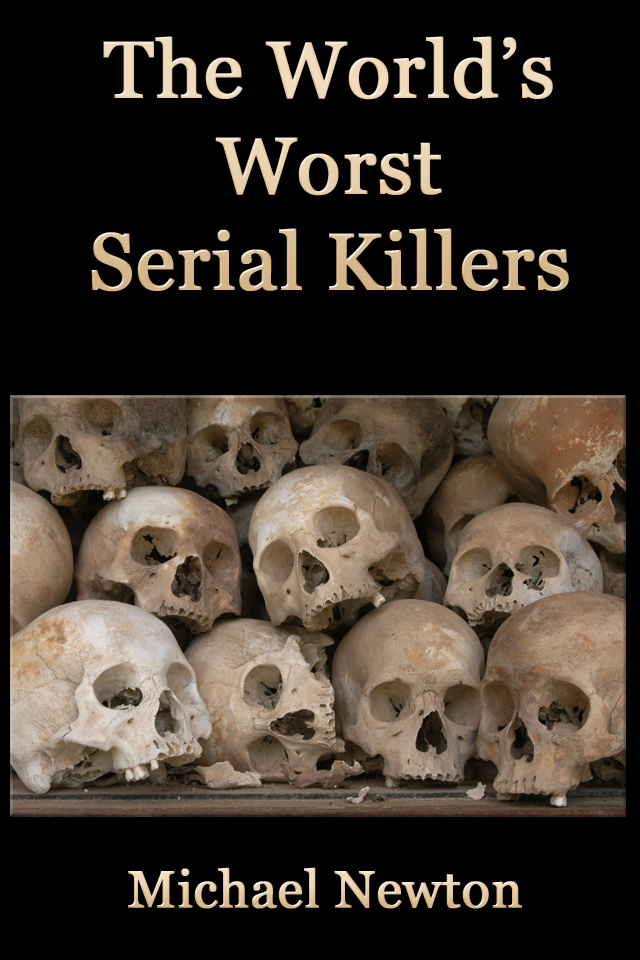 The World's Worst Serial Killers examines 22 murderers convicted or reliably suspected of claiming at least 100 victims each; several killed many times that number. Their cases appear chronologically, spanning more than 2,100 years, from 144 BCE to 1999. They represent 17 countries on 4 continents, and come from every strata of society. Eleven solitary killers were men; three were women. Eight killed with accomplices, five of those groups being involved in occult practices. Four of the killers were royals, including a prince. Four were employed as health care professionals. 

Includes cases never before collected in book form. illustrated by 70 photographs. 

Buy it now at these locations: