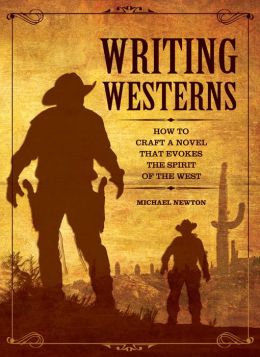 Craft a novel that evokes the spirit of the West

Western Movies don't appear as frequently today as they did in the 1960s, but those that make the cut in Hollywood prompt frequent Oscar buzz. Nor have Western novels been eclipsed. In 2010, Amazon.com offered 213 new Western novels for sale, plus many reprints of older classics.

Writing Westerns examines what a Western is, while teaching you how to research and write one. You'll benefit from the author's experience—248 books published since 1977—and the example of masters in the field, from Zane Grey and Max Brand to Louis L'Amour and Cormac McCarthy.

Each chapter includes a short list of recommended sources for further reading. Appendices to the main text include a glossary of Old West slang and jargon, which is helpful in writing realistic dialogue, a timeline of significant historical events, and a list of classic Western films and novels.

Research, talent, and imagination are the keys to writing a successful novel. Join us now, as we set off into the West.